Commercial Title
Services
Commercial title search made simple.

Commercial title search services
We offer a full range of commercial title search services, including:
Retail Developments

Hotels

Office Buildings    

Cell Tower

Wind Turbine

Agricultural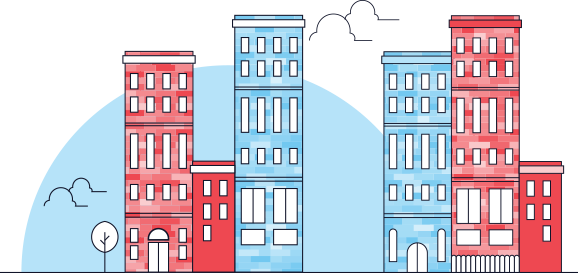 We're known in the industry for our accuracy, speed, and transparent process, but when you choose Pippin for commercial title search, you'll also get:
CONTACT US TO LEARN MORE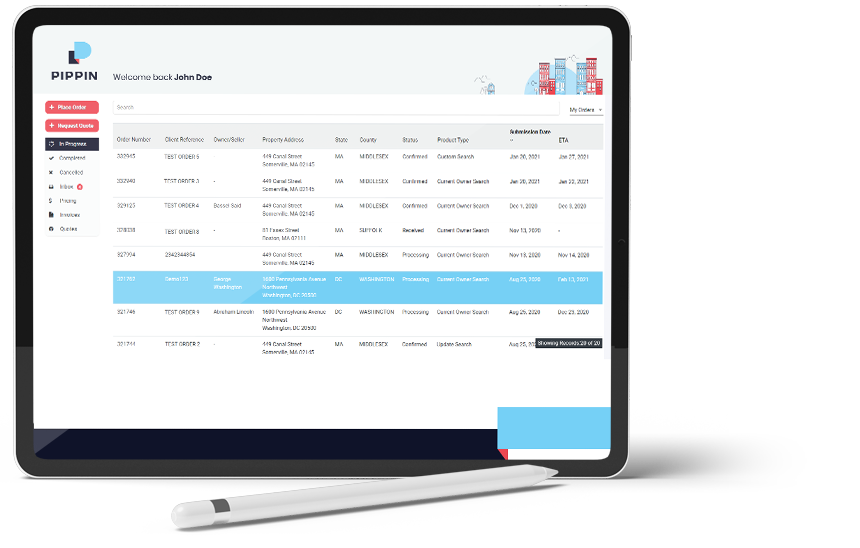 Start your next title search with Pippin.
Forget chasing after ground searchers and poring over documents. With our proprietary search technology, reliable searcher network, and rigorous quality control, you get accurate, commitment-ready reports every time—fast.
CONTACT A REPRESENTATIVE
At Pippin, our mission is to bring title search into the 21st century. We knew there had to be a better way to manage the title search process, and when it turned out there wasn't, we set out to make it happen.
Commercial title searches have long been a hassle for title insurance companies, law firms, banks, and other stakeholders in the process. Some documents are online, while others still require a trip to the courthouse. There are different vendors and different variations of commercial title reports. It's difficult to navigate—or at least it was, until Pippin changed the game.
We've developed advanced title search technology and assembled a nationwide network of searchers to assist title insurance companies, local governments, financial institutions, and property developers in quickly and easily producing commercial title documents anywhere in the United States.
No more headaches, bottlenecks, and delays. Pippin delivers a better commercial title search, which means a faster, more efficient closing process for our clients.
What our customers are saying:
"Our firm was spending way too much time trying to get a hold of local searchers. Pippin takes care of that for us, so we only have to place orders with them. They were critical to us expanding into new states where we didn't already have existing relationships with ground searchers. Reasonable prices and great product."
Robert N.