Pippin is bringing the future of title information to lenders by putting the information you need to assess loan viability at your fingertips earlier.
Access our lender product guide to learn how Pippin Title is revolutionizing lending.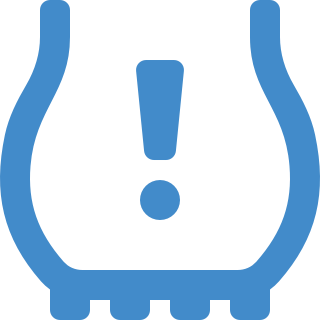 Discover actionable issues earlier
In 47% of files assessed by Pippin Precheck+ there is at least one actionable issue. Knowing this ahead of time gives lenders valuable insight into whether a loan is viable, before hours of work are sunk into an unqualified loan or a resolvable issue causes delays.
Access nationwide coverage for any loan, any time
Pippin lender products go a step beyond traditional name checks and offer a sneak peek into property issues before traditional title work is done. Pippin ensures availability wherever you offer loans, so you never need to pour time or resources into a loan blind.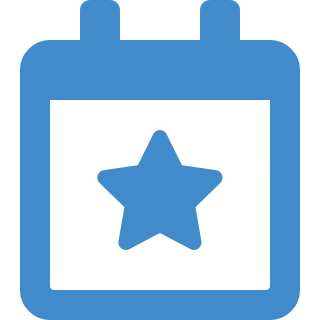 Acquire fast, same day insights
There's no need to wait around for the information you need to assess loan viability. Not only can Pippin lender products get you loan critical details the same day, but you have direct access to this information– no more waiting on the title company to get you what you need. Alternatively, work with your title companies to add this step to your process, and get key title information with the initial request!
Experience dedicated, knowledgeable service
Get the answers you need from professionals knowledgeable about title and lending in whichever way is most convenient for you! Access a real time order tracker, live chat with dedicated customer service representatives, or connect with Pippin teams via email, message, or phone, so you always have the answers you need.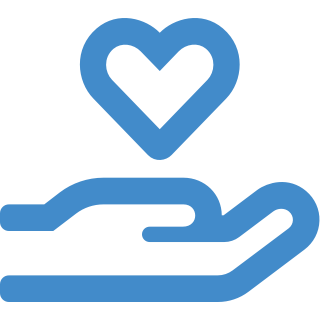 What our customers are saying:
"EasyKnock has been working with Pippin Title for over a year now and are extremely happy with the quality of data and level of service provided. The portal is very easy to use, the response times are faster than other providers, and the results are accurate. The team is very responsive to any questions and reaches out for clarifications on orders. The team at Pippin built an API solution to assist with automation at our end. We would highly recommend Pippin"
Operations at
EasyKnock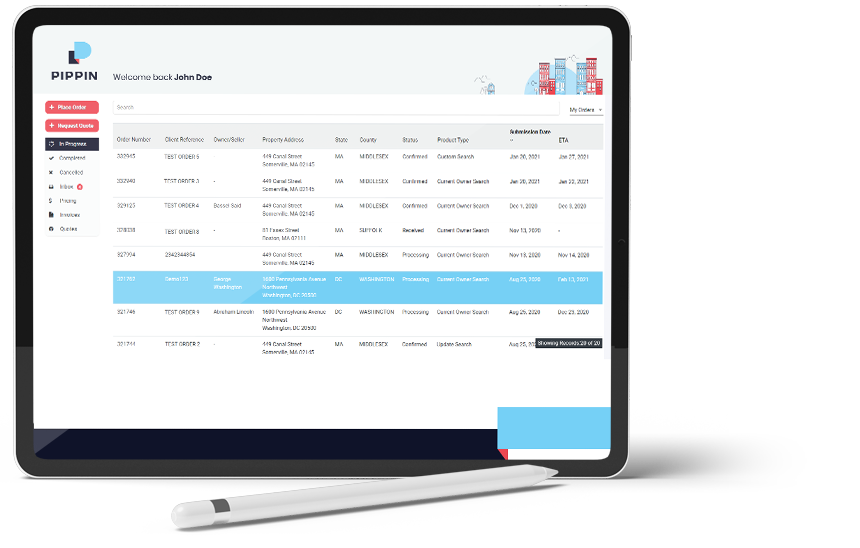 Start your next title search with Pippin.
Forget chasing after ground searchers and poring over documents. With our proprietary search technology, reliable searcher network, and rigorous quality control, you get accurate, commitment-ready reports every time—fast.
CONTACT A REPRESENTATIVE