Pippin Title was created for Title Agents, and our goal since day one remains to stand out as your best title search option.
DOWNLOAD THE CASE STUDY
Learn how Pippin Title helped The Company, Inc. achieve goal one and goal two by changing the way they search.
Just fill out the form to receive your free case study.
BECOME A MORE EMPOWERED TITLE AGENT.
Register now to access our exclusive case study on how Pippin Title is revolutionizing how title search is done.

Our ability to provide purchase-ready searches, wherever you do business, is a focus goal of Pippin Title. Since 2016, we have been building an extensive nationwide network of searchers, with boots in every county.
LEARN MORE
SEAMLESS
Technology Integrations
We believe you should work as fast as you possibly can, with little interruption and switching between apps. We built relationships and seamless integrations with Qualia, Resware, SoftPro and others… empowering you to process title as easily as possible.
Automatic commitment production
Customizable for every client
Scalable to changing order volume
GET INTEGRATED NOW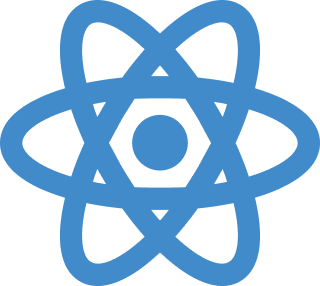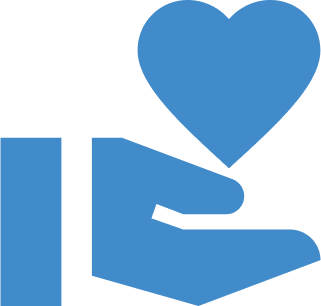 REAL-TIME
Order Assistance
We deliver the easiest title search process in the market today. A variety of tools and services gives you the assistance how and when you need it, such as:
Live Chat
Order Tracker
24×7 Digital Access
Pippin Title is best for your searches in every way. Here are some more of the benefits of partnering with Pippin for your search needs.
Long Industry Experience
We have over 100 years of accumulated title experience.
Proprietary Technology Platform
Our technology platform was built from the ground up to support today and tomorrow's title needs.
Easy-to-Use Portal
Our client portal provides an immediate and easy experience.
Client-Specific Customization
We can customize the products you need and how you get them.
Flexibility
As the market changes, so can you use of Pippin T
itle. We were built to handle you needs as the industry changes.
Consistent Reports
Our beautiful Pippin Report™ delivers a concise and consistent experience every time.
Quality

Our quality assurance process ensures the best quality searches available.
Multi-User Operation
Whether you have one person ordering searches, or many, our platform allows teams to work collectively with us.
Rapid Delivery
Experience ultra-fast report delivery and easily request priority orders for blazing delivery.
Scalable Use
Scale from one search to thousands with ease.
Competitive Pricing
We offer very flexible and competitive pricing options.
What our customers are saying:
"You guys are remarkably consistent with your turnaround times. We can guarantee we'll have our work done in a certain amount of time."
Eric

P.
Pacy Law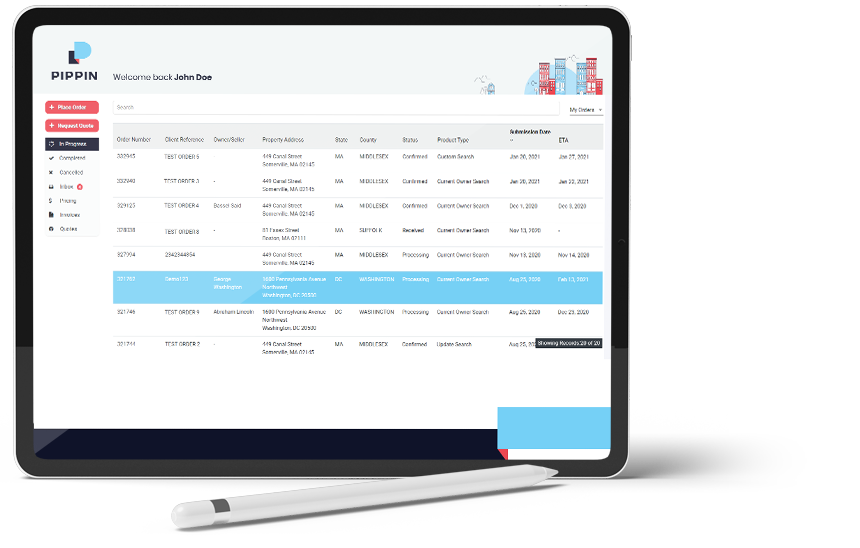 Start your next title search with Pippin.
Forget chasing after ground searchers and poring over documents. With our proprietary search technology, reliable searcher network, and rigorous quality control, you get accurate, commitment-ready reports every time—fast.
CONTACT A REPRESENTATIVE